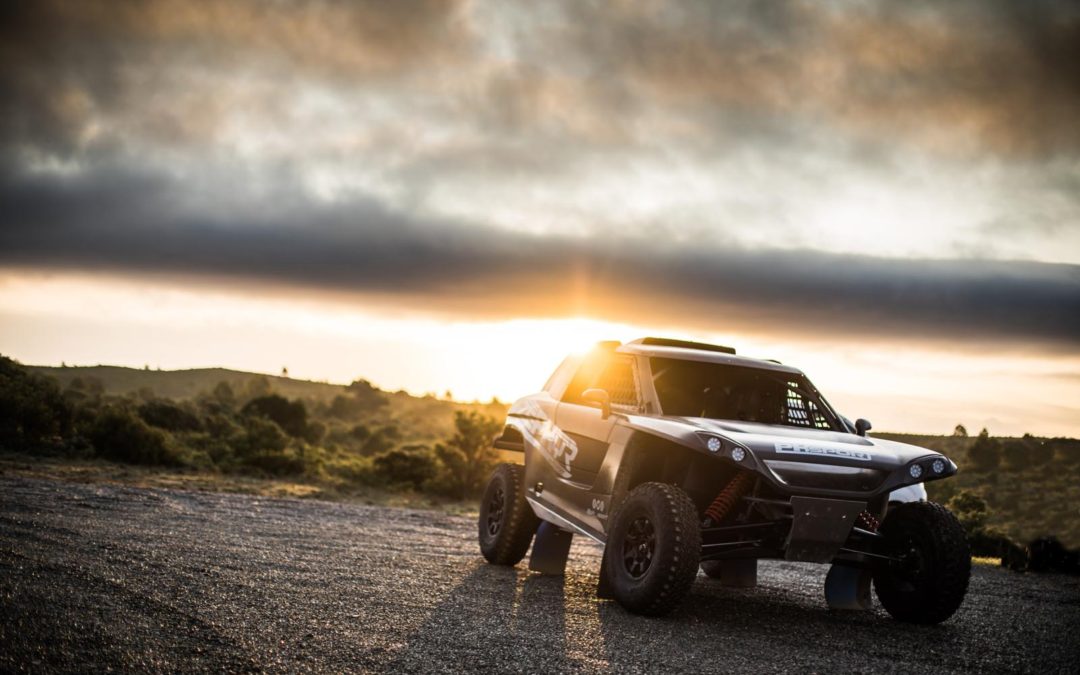 The Zephyr by PH Sport is aimed at adventurers in search of new challenges. It has met with ever-increasing convincing success among numerous drivers during its test and development programme for the 2020 Dakar.
The Zephyr, the fruit of a design brought to maturity after PH Sport's podium in the last Dakar, has been created with a single objective: reuse all the knowhow of the leader in France in rally vehicle preparation to build the most complete SSV T3P ever put on sale.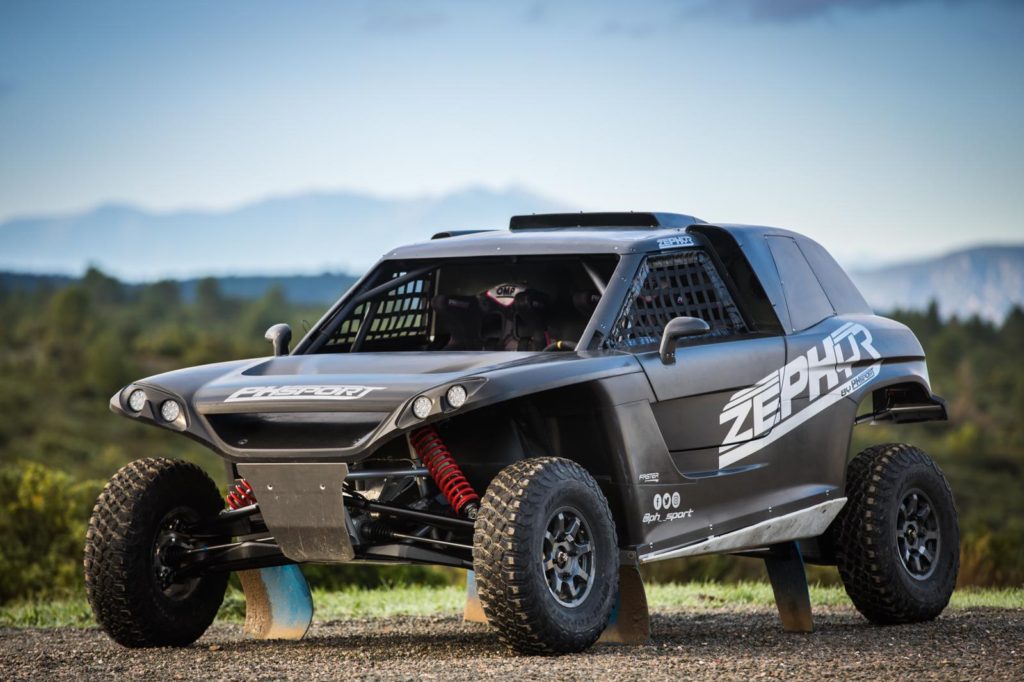 The Langres-based team boosted by 30-years experience at the topmost level used the Can-Am Maverick X3 as its base for its latest creation. The Zephyr represents a new breed of SSVs with its light carbon fibre bodywork that covers a tubular chassis housing its original engine that complies with FIA regulations.
The Zephyr has a formidable power-to-weight ratio and stability that push the boundaries of the benchmarks in the category and its development programme has accelerated since its unveiling in mid-July. Several drivers from different backgrounds ranging from world champions like Antoine Méo to simple amateurs who are looking for new horizons relayed one another at the wheel to fine-tune the setups and validate the solutions chosen by PH Sport.
"Since we made the project official the Zephyr has moved into another dimension," explains Bernard Piallat, the PH Sport manager. "In recent weeks the test and development programme has unfolded at a rate that's exceeded all our performance and reliability targets. We're also delighted by the enthusiasm of drivers who've unanimously praised the Zephyr's handling, stability and its stiff precise chassis in all kinds of conditions on all types of surfaces.
"The fact that it's both a light and powerful vehicle gives all its drivers a great deal of pleasure on all types of terrain," he adds. "Now we're going to take advantage the coming weeks to fine-tune the ultimate details before the Zephyr makes its competition debut. We can't wait to see it tackle the emblematic events in the world of rally raids and maybe take the fight to vehicles in the upper-level categories and classes."
Zephyr's test programme will continue in France then in Abu Dhabi before it makes its first start in the 2020 Dakar in Saudi Arabia. After this, Zephyrs will be available for rent and sale to contest all the competitions accepting the SSV T3Ps. In keeping with its tradition PH Sport will offer turnkey solutions to support their clients in their programmes.



Technical specification – Zephyr by PH
Base: Canam Maverick X3
Chassis: tubular T3P homologated by the FIA
Bodywork: full carbon
Engine: CANAM 2020 with 25mm FIA air restrictor
Dimensions: 3,55m x 2,10m x 1,75m
Dampers: bespoke latest generation three way BOS with hydraulic compression and rebound stops, CAS and FCS systems and ultra-light springs
Brakes: AP Racing ventilated discs, 4-piston calipers, brake force distribution included
Wheels: 14" or 15'' rims (depending on the regulations), BF Goodrich tyres
Weight: 900 kilos (spare wheel included)
Electronics: ECU, dashboard 12'', data acquisition system, speed limiter and Power Box MoTeC
Fuel tank: 130 litres with carbon kevlar housing
Others: lithium battery, personalised carbon seats, reversing camera, removable windscreen…