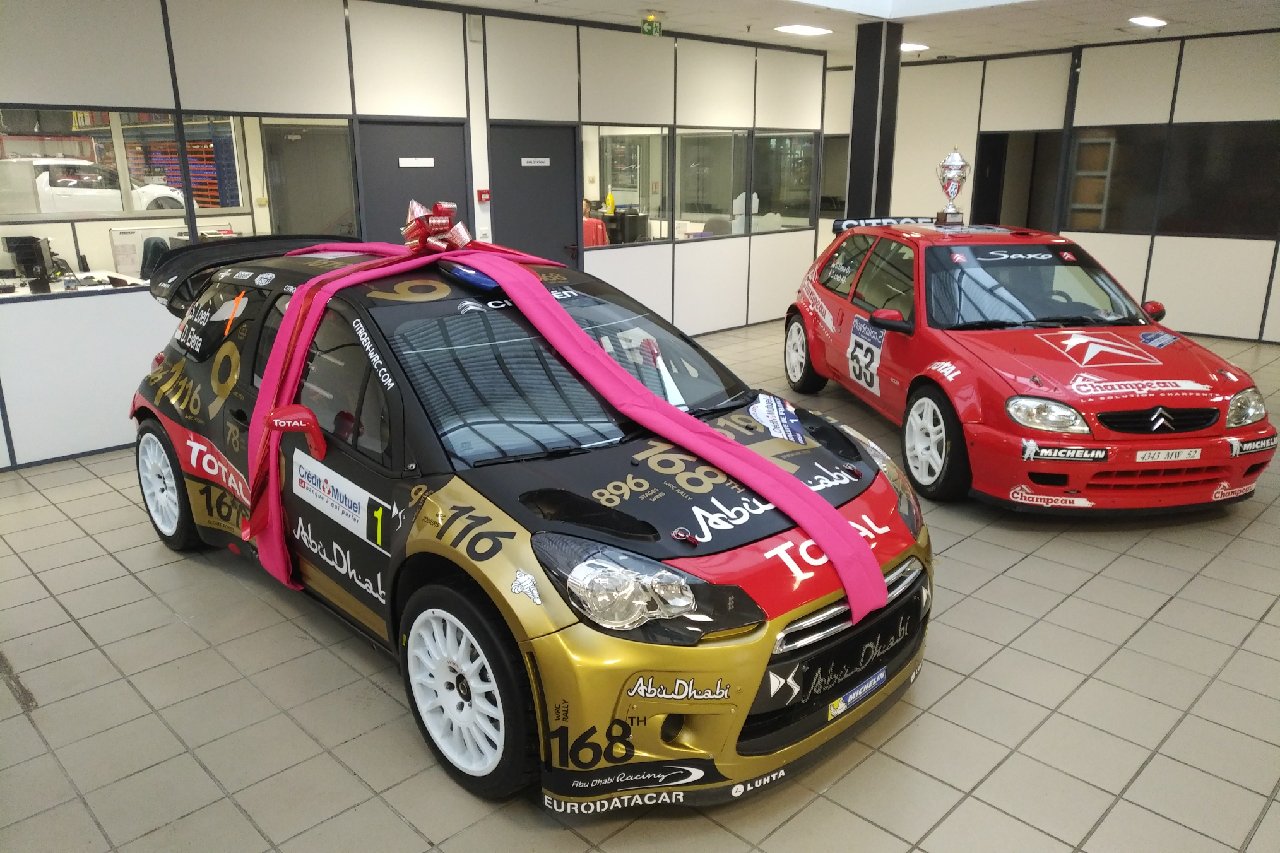 If you visit us, you will be able to admire in our showroom a DS 3 WRC with a very special layout, created for Sébastien Loeb and Daniel Elena on the occasion of the Rallye de France – Alsace 2013. This car, whose chassis carries serial number 317 is nothing less than the most successful in the history of the World Rally Championship!
This chassis was built for the start of the 2012 season. Devoted to Sébastien Loeb, it won all the races of this inaugural season: Monte-Carlo, Mexico, Acropolis, Germany, Alsace and Spain.
In 2013, Sébastien Loeb also took the wheel of the DS 3 WRC # 317, winning his last two WRC events in Monte Carlo and Argentina. Then Dani Sordo took over, winning his only success so far in Germany!
At the Rallye de France, Sébastien Loeb was back at the wheel of this iconic car, but his race stopped on Sunday morning, when he went off.
The 317 chassis made its comeback at Monte 2014, allowing Kris Meeke to get on the podium. In 2015, it is also with this car that the Brit won his first WRC victory, Rally Argentina!
The #317 DS 3 WRC was still in the game in 2016, with an eleventh victory won by Meeke in Portugal. It came out the little door in Britain, with Craig Breen rolling…
Since then, the car has been rebuilt in PH Sport's workshops and has now joined some other collection models.
In total, the #317 DS 3 WRC participated in 32 World Championship rallies. Its eleven wins (34.4%) make him the most victorious car in the history of the WRC! It has retired only four times and has five more podiums and eighty SS wins.